April 2019 Masterclass Resources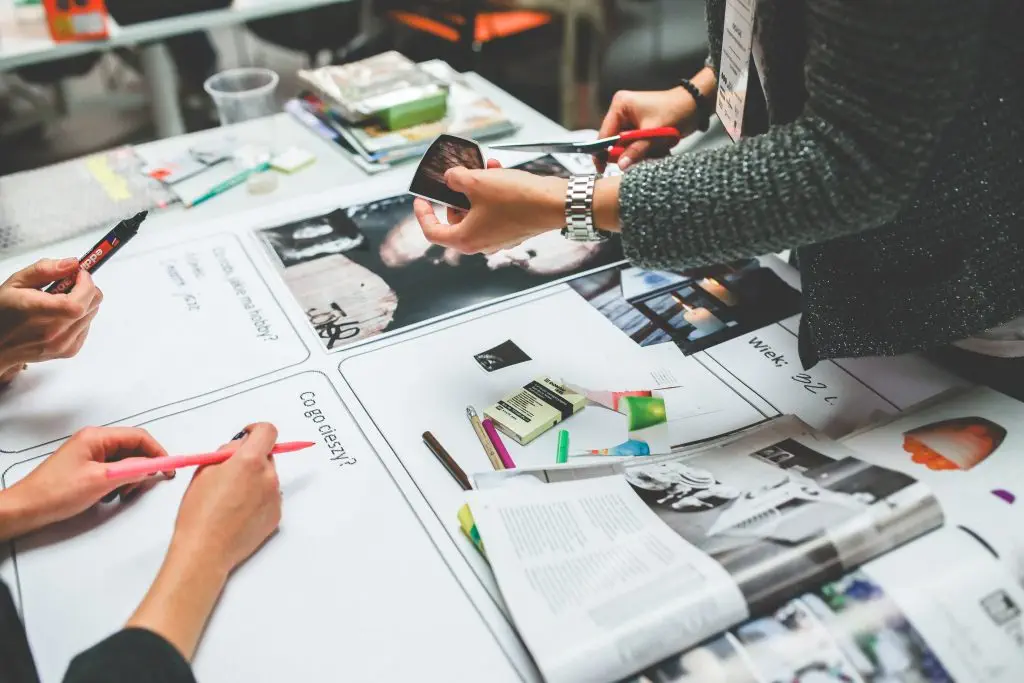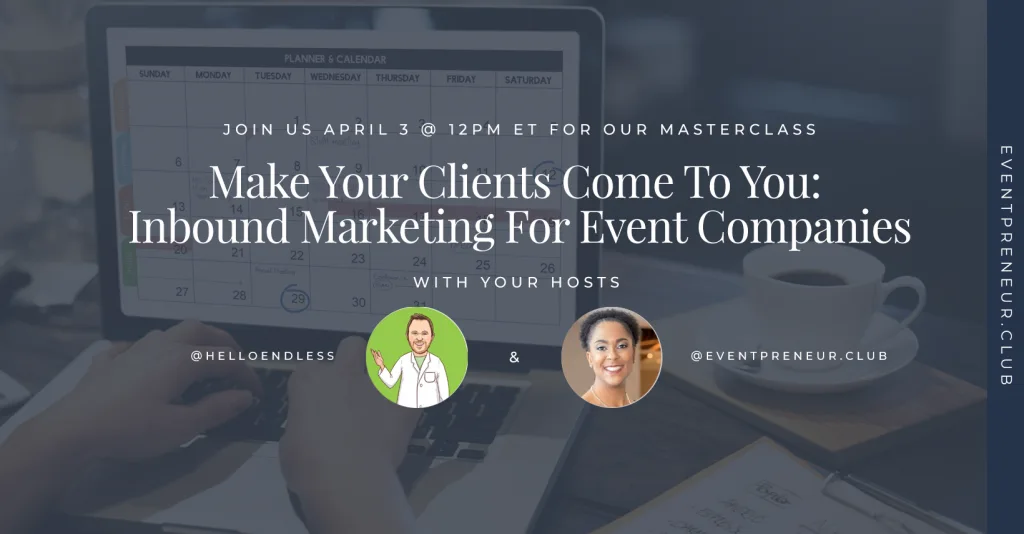 MAKE YOUR CLIENTS COME TO YOU WITH WILL CURRAN
INBOUND MARKETING FOR EVENT COMPANIES Click here to watch the replay!
Book List
Epic Content Marketing: How to Tell a Different Story, Break through the Clutter, and Win More Customers by Marketing Less
Inbound Marketing, Revised and Updated: Attract, Engage, and Delight Customers Online
The Sales Acceleration Formula: Using Data, Technology, and Inbound Selling to go from $0 to $100 Million
Marketing Email Templates
https://www.groovehq.com/blog/business-email-templates
Tools Mentioned on the Masterclass
23 Webinars – https://www.twentythree.net/webinars
Ahrefs – Tools to grow your search traffic, research your competitors and monitor your niche. – https://ahrefs.com/
Aircall – Your phone system reinvented. https://aircall.io/
Buffer – Save time managing social media for your business – https://buffer.com
Buzzstream – Build Relationships. Build Buzz. Research influencers, manage your relationships, and conduct outreach that's personalized and efficient. https://www.buzzstream.com/
BuzzSumo – Analyze what content performs best for any topic or competitor. https://buzzsumo.com/
CoSchedule – Organize Your Marketing In One Place – https://coschedule.com/r/o771456
Databox – Databox pulls all your data into one place, so you can track performance and discover insights in real-time. https://databox.com/
DesignPickle – Design Pickle is the world's #1 graphic design platform that provides unlimited, high-quality design work for thousands of businesses for a flat rate. https://designpickle.com/
Frame.io – Make better video, faster. https://frame.io/
Gong – Get powerful visibility into your customer conversations with Conversation Intelligence. https://www.gong.io/
Hotjar – The fast & visual way to understand your users. https://www.hotjar.com/
Hubspot – Marketing, sales, and service software that helps your business grow without compromise. https://www.hubspot.com/
Interact – Intranet software that connects your organization. https://www.interact-intranet.com/
Jarvee – JARVEE is a Windows based social media automation software. https://jarvee.com/
ManyChat – Meet Messenger Marketing. ManyChat lets you create a Facebook Messenger bot for marketing, sales and support. It`s easy and free. https://manychat.com/
Notion – Write, plan, collaborate, and get organized. Notion is all you need — in one tool. www.notion.so
OneSignal – OneSignal is the market leader in customer engagement, powering mobile push, web push, email, and in-app messages for 600,000+ businesses worldwide. https://onesignal.com
Podbean – Podbean is an easy and powerful way to start podcasting. www.podbean.com
Repurpose House – Turn Your Content Into Unlimited Video & Images. https://repurposehouse.com/
Slab – Beautiful knowledge base for teams. Keep answers out of silos. https://slab.com/
SocialCaptain – Grow your Instagram followers automatically. https://socialcaptain.com/
VidIQ – More Views, Less Time. Sign up to start using vidIQ to grow your YouTube channel for FREE. https://vidiq.com/
Vidyard – Generate and close more deals with the video platform trusted by the fastest growing companies. https://www.vidyard.com/
Wistia – Video software for the video-loving business. https://wistia.com/
Zoom – Video Conferencing, Web Conferencing, Webinars, Screen Sharing. https://zoom.us
Hootsuite – Manage all your social media in one place. https://hootsuite.com/
* Affiliate Link Disclosure: Some of the recommended products or services you see on this site may be affiliate links. If you follow an affiliate link and purchase, I may receive compensation of either cash or credit, at no extra charge to you.